All our dough is made fresh by hand to an original recipe and we've ensured the ingredients are of the highest quality and locally sourced to make our pizzas the best around.
Check out our recipe card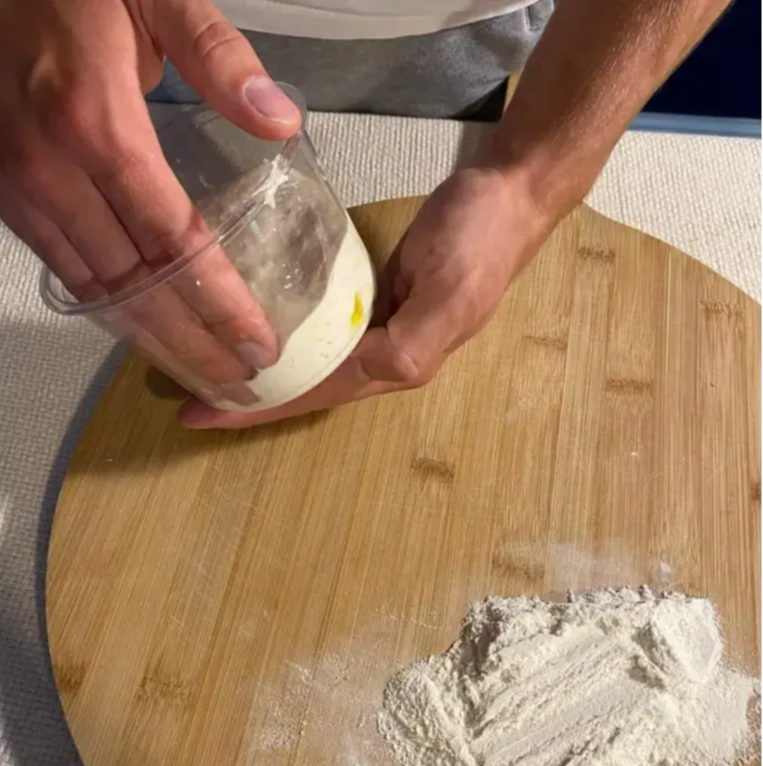 STEP 1- Flour the work surface
Pour the pot of flour on to a clean surface. Scoop the first dough ball from the pot and place on to the floured surface. Cover the dough ball in flour by rolling it around the surface. Tip: the dough ball should be floury to touch (not sticky) but be careful, too much flour can cause the pizza to burn.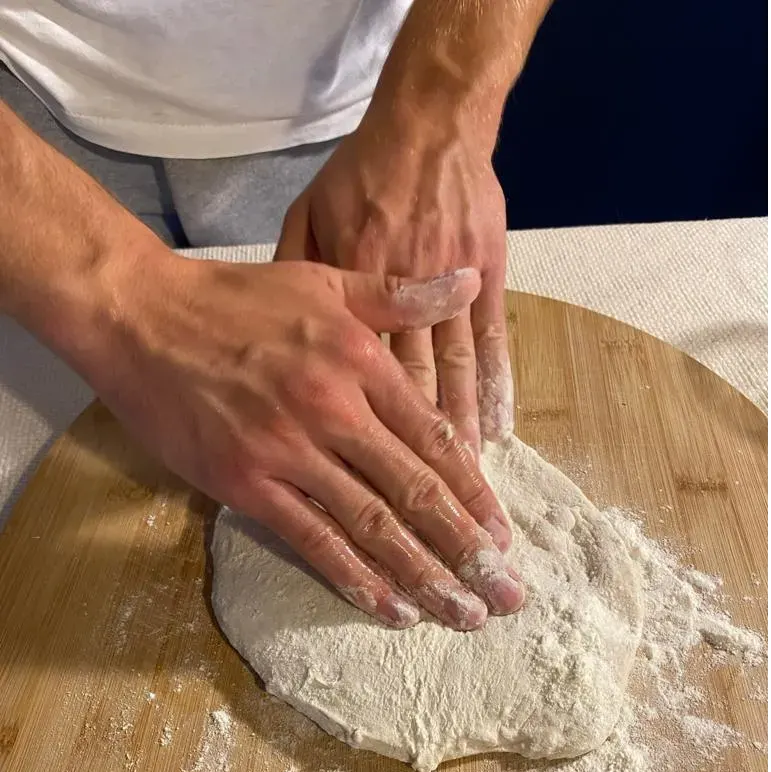 Using your index, middle and forth finger, start pushing down and evenly spread the dough in to a round pizza shape. Leave the edge of the dough slightly thicker, this will form the crust. Tip: if you struggle, watch our instruction videos above.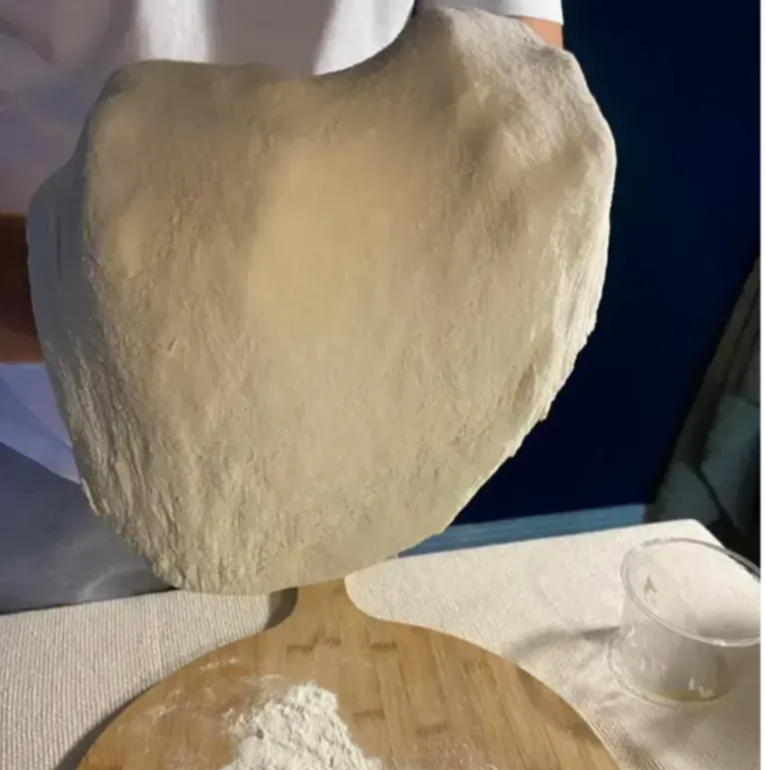 step 3 - stretch the dough
Pick up the dough to stretch to the size of your pan by gently moving it across your hands/knuckles. If you are finding this tricky , be sure to watch our video. Too much stretching can cause holes in the dough. Hint: if you need some help, try using a rolling pin.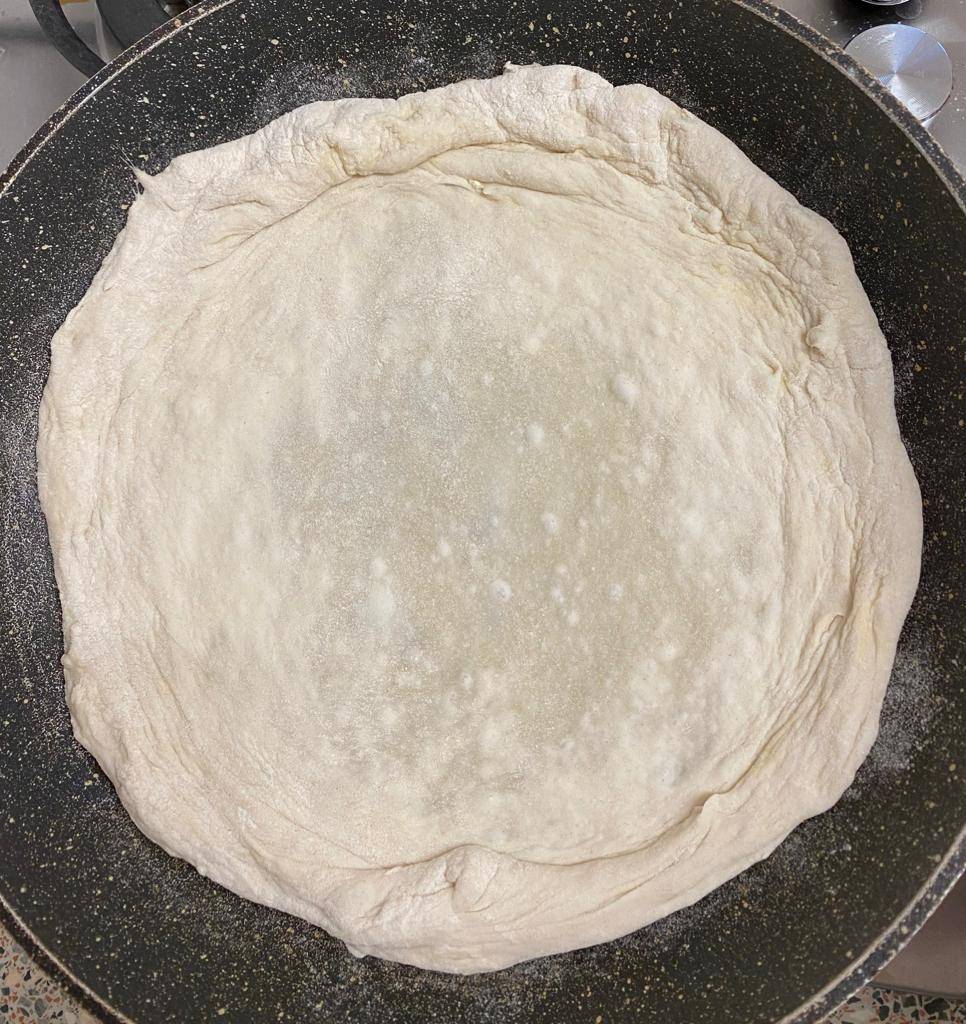 Step 4 - Heat up the frying pan
Turn both your hob and grill to their highest heat. Carefully transfer your dough base on to a clean and dry non stick frying pan. Note: there is no need to oil the frying pan.
Step 5 - add the toppings
Add half of the tomato sauce, basil leaves and parmesan cheese. Leave to cook for about 3-5 mins. Once the bottom of your pizza base is golden brown, take off the heat. Add the mozzarella, drizzle of olive oil and any additional toppings.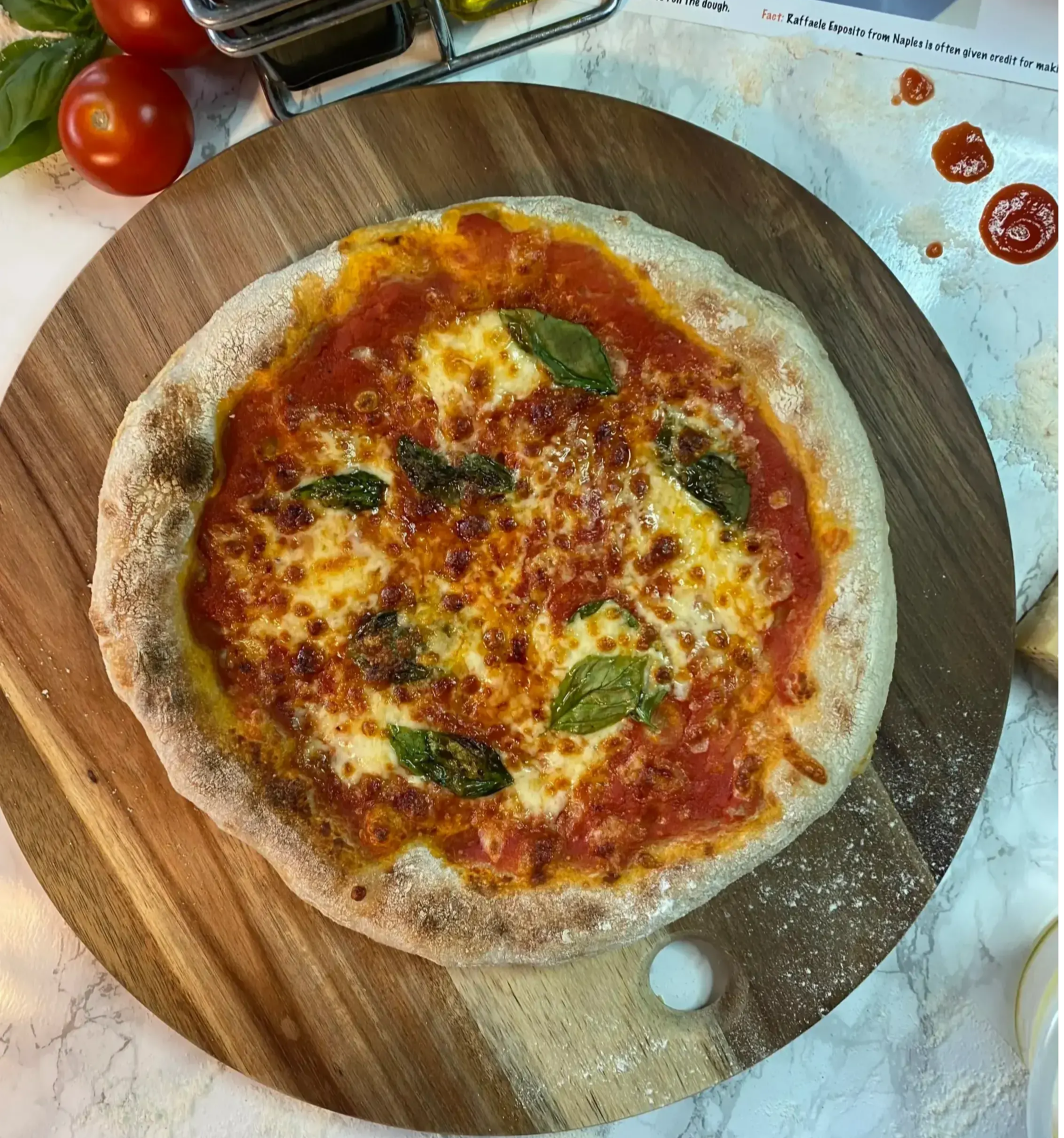 step 6 - Finish under the grill
Place under a very hot grill to cook for about 8-10 mins to finish off or until golden brown. If the dough is thick, put in the oven on a high heat for another 6-8 mins to finish off. Finally, enjoy your authentic Neapolitan Italian pizza at home!